IWS Safety Program
The health and safety of our team members and the communities we serve is our first priority each and every day. The IWS safety program involves all levels of the company, it puts the responsibility for safety on everyone, not just one person or team. Everyone working  together to create a safer workplace makes safety policies feel like a collaboration, which makes employees more likely to follow them. It also creates a culture that focuses on safe behaviors.
Safety University
Our safety training academy is where our employees are trained on best practices regarding DOT and OSHA standards. We have a full library of safety videos featuring our employees while working in a safe and professional manner that we utilize for training purposes.
Fleet tracking service and driver safety
Trucks are equipped with video, telematics, analytics, safety and productivity solution software. The program monitors vehicle systems and driver performance.
Technology enhanced training
Technology installed in vehicles provides knowledge and tools to help drivers make better decisions behind the wheel.
Truck side guards
Action trucks are equipped with side guards which act as a barrier between the front and rear wheels.
Safety Lane Inspections
Depot, driver, and vehicle checks are conducted sporadically to ensure all are up to safety standards including our DVIR program is in compliance.
Route observations
Managers follow routes to ensure drivers/helpers are following procedure.
Consistent & open communication
Daily Huddles, Weekly Root Cause Analysis, and Monthly Safety Meetings / OSHA & Industry specific training.
Ethics Hotline Program
Employees may anonymously provide feedback or report HR, compliance or safety concerns.
Safety KPIs
Our organizational success is tied to safety-based key performance indicators. This makes safety a team-wide effort.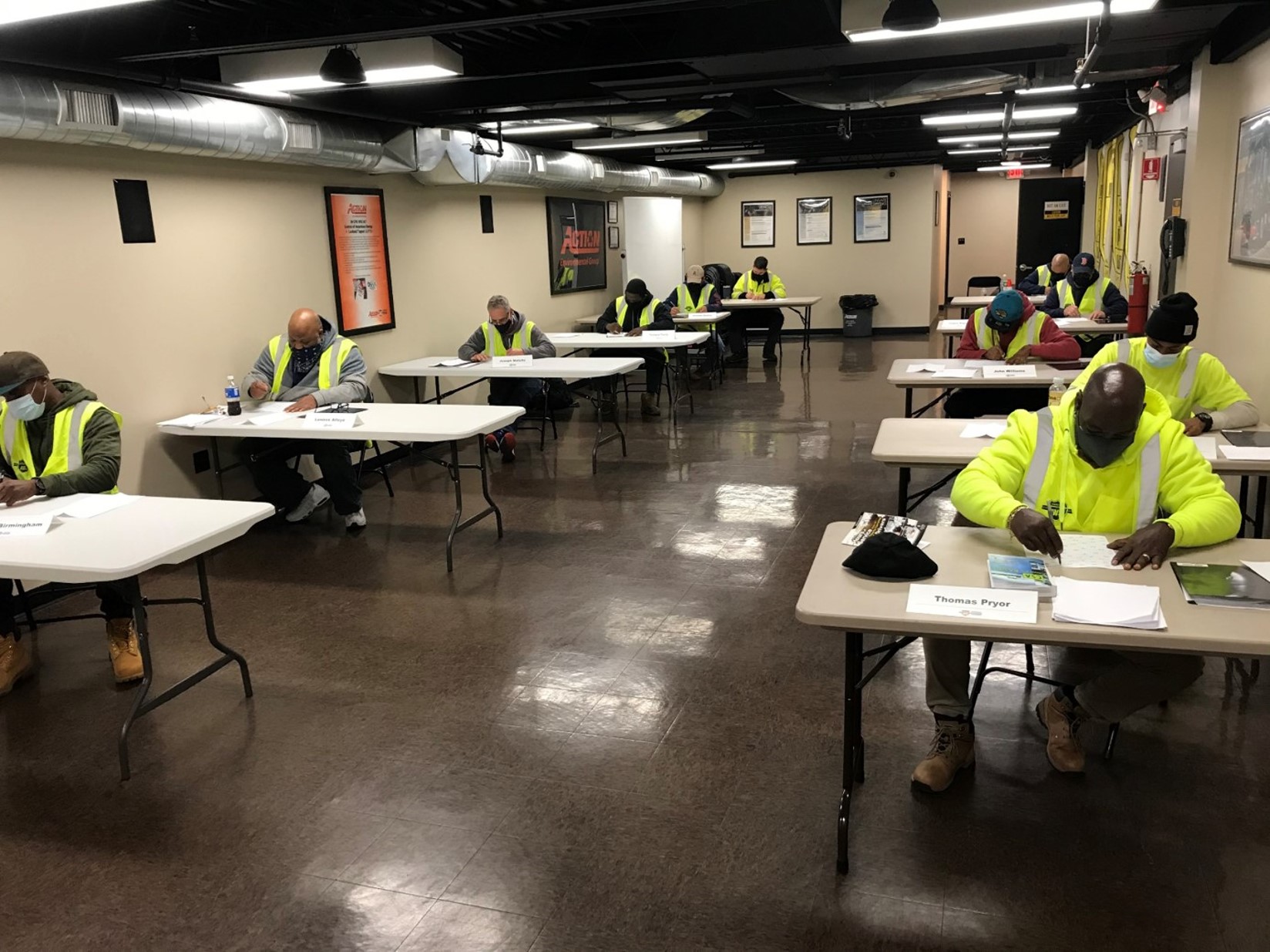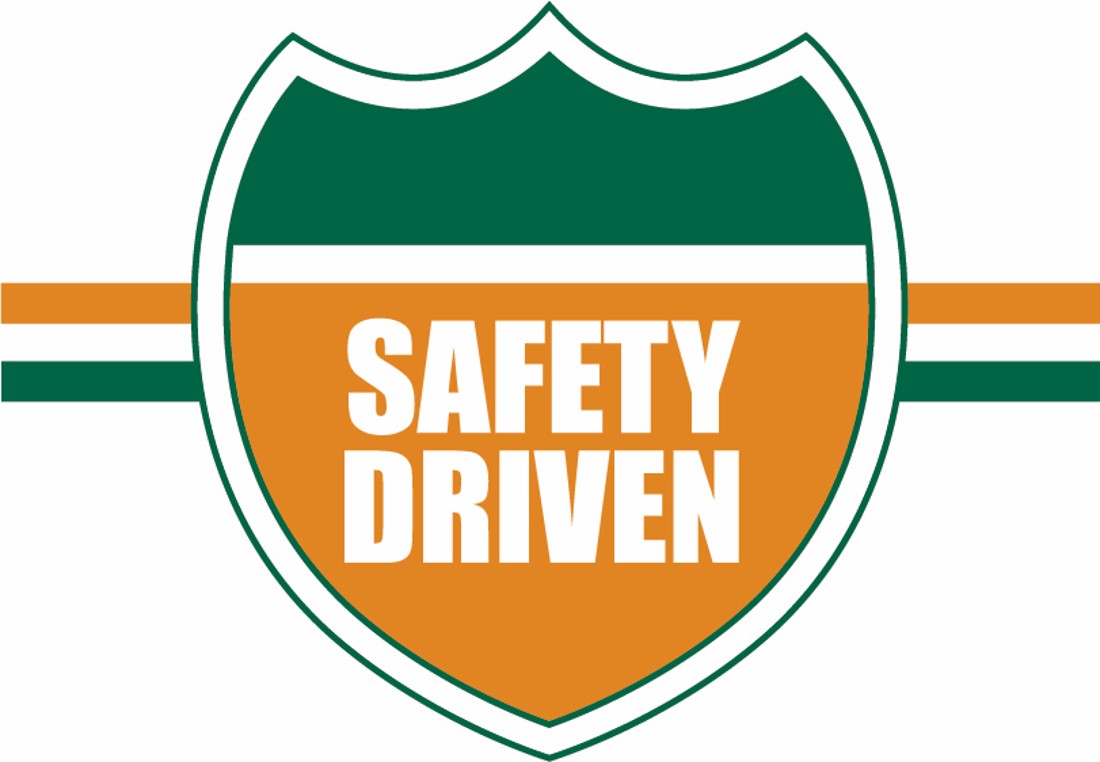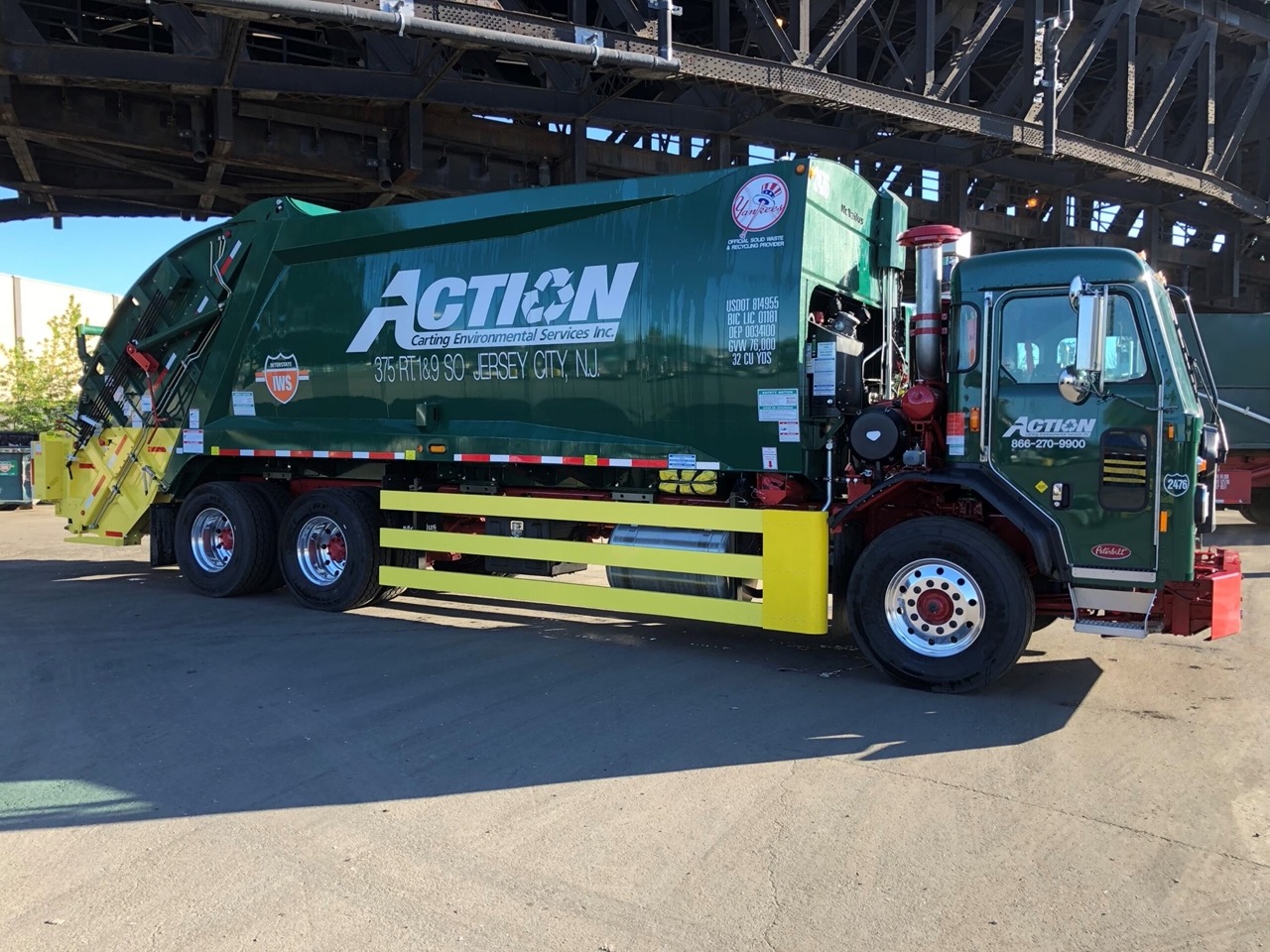 Slow Down to Get Around
Both New York and New Jersey signed into law the "Slow Down to Get Around" bill which requires motorists to slow down when approaching a collection vehicle, look for workers before passing a garbage truck, and check for traffic approaching from the opposite direction before passing the truck.
No Zone
If you can't see the driver in the truck's sideview mirrors, they can't see you. This is called the NO ZONE.  Always provide a safe distance from any large truck and stay within their sight.
Distracted Driving
1 out of every 4 car accidents in the United States is caused by texting and driving. Distracted drivers cause millions of auto accidents each year.