BUSINESS
CONSTRUCTION & DEMOLITION DEBRIS
IWS offers construction and demolition debris removal and disposal, as well as recycling services specific to construction waste. Our modern fleet of collection vehicles offer a wide variety of container sizes, making it easy for us to service projects of any size. Prompt delivery and reliable service lets you focus on your project without interruption. 
This service is supported by our state-of-the-art C&D material recovery facility.  The custom-designed MRF achieves up to 99% recovery of mixed construction & demolition debris, the highest rate in New Jersey. Not only do we divert C&D debris from landfills, but we also process it into value-added recyclable commodities including a wood-based renewable fuel used by energy companies as an alternative to coal.
IWS is experienced with USGBC's LEED standards and practices. Our experienced, credentialed LEED Green Associate can assist with all of your LEED and Green Building project needs.  Through a partnership with a USGBC Education Provider, we offer regular training for LEED credentials & continuing education.
Our recycling strategies and state-of-the-art MRF have been an integral part of Projects participating in the Living Building Challenge
If you are interested in a quote please contact our construction sales group.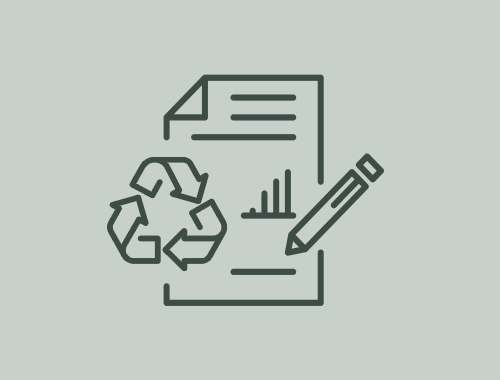 Construction & Demolition Recycling
Our recycling programs focus on recoverable materials such as concrete and masonry debris, wood, and scrap metal. 
We accept Type 13C: Construction & Demolition Debris (wood, tree parts, concrete, asphalt, brick, block and other masonry, plaster and wall board, roofing materials, cardboard and miscellaneous paper, ferrous and non-ferrous metals, non-asbestos building insulation, plastic scrap, carpets and padding, glass, other miscellaneous materials).
Roll-off Containers
We have a wide selection of open-top roll-offs that are available for lease or rental. Learn more about our container sizes and specs.